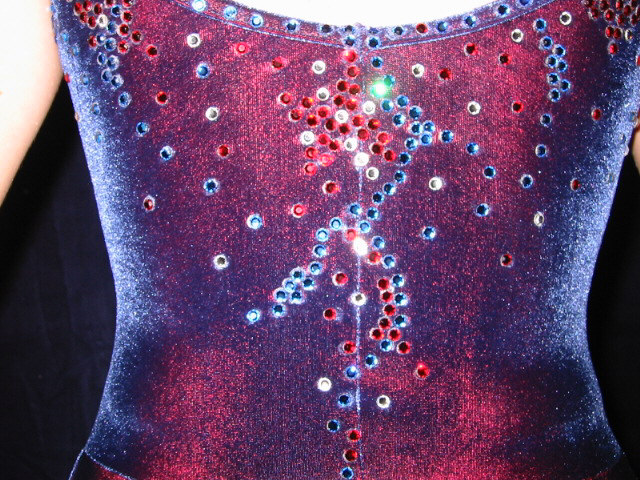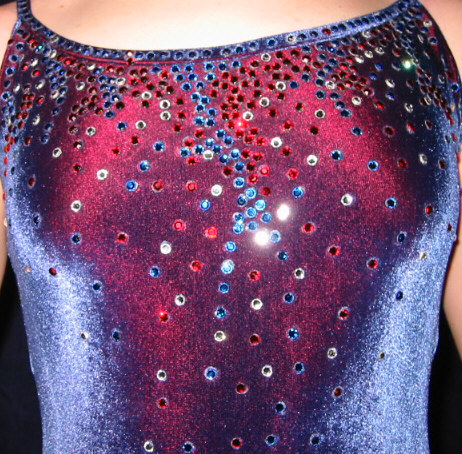 I did this one about a year ago for one of my students. She was skating an ISI Freestyle 5 program to music from "Interview with a Vampire". (Great program!) The dress was flat blue velvet, but had this neat red hue underneath, which showed up really well in these pictures. The crytals are 20mm Siam Ruby, Montana and Crytal. It looked beautiful on the ice. Everytime she moves a different area picked up the light, it looked like it glowed.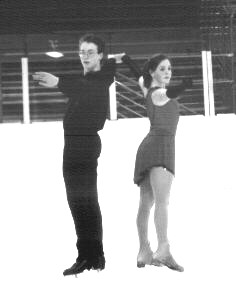 These were the first costumes I did for someone other than my own students. David and Becky had me consult and bead their costumes for their trip to Junior Nationals. They used this for their Free Dance, a compilation from the movie "Dirty Dancing".
Becky's dress was a Del Arbour, red with black accents, one shoulder design. It came with the full length dance skirt, two top layers of red and an under layer of black chiffon, and we had it cut short on the left with the angle heading down to the right, matching the top of the dress. The crystals (mainly red) were applied in a spray pattern on the top, some on the skirt, condensed on the left and fading out to the right. It turned out great.
David's shirt was black with a V cut polo collar neckline. His was beaded with the black accent crystals from Becky's dress around the neckline and on the wrists just enough to accent his movements, but not enough to take the attention away from Becky.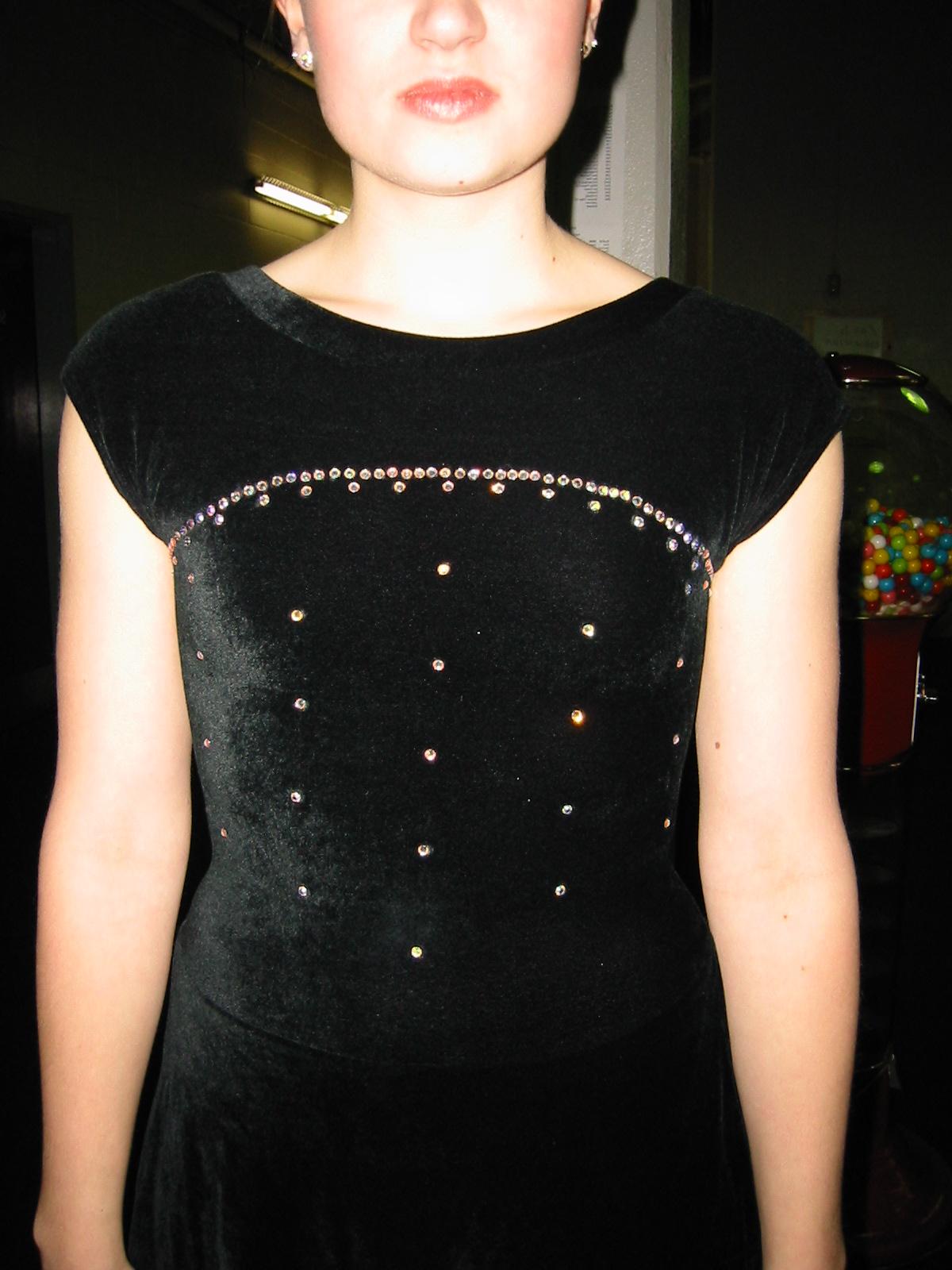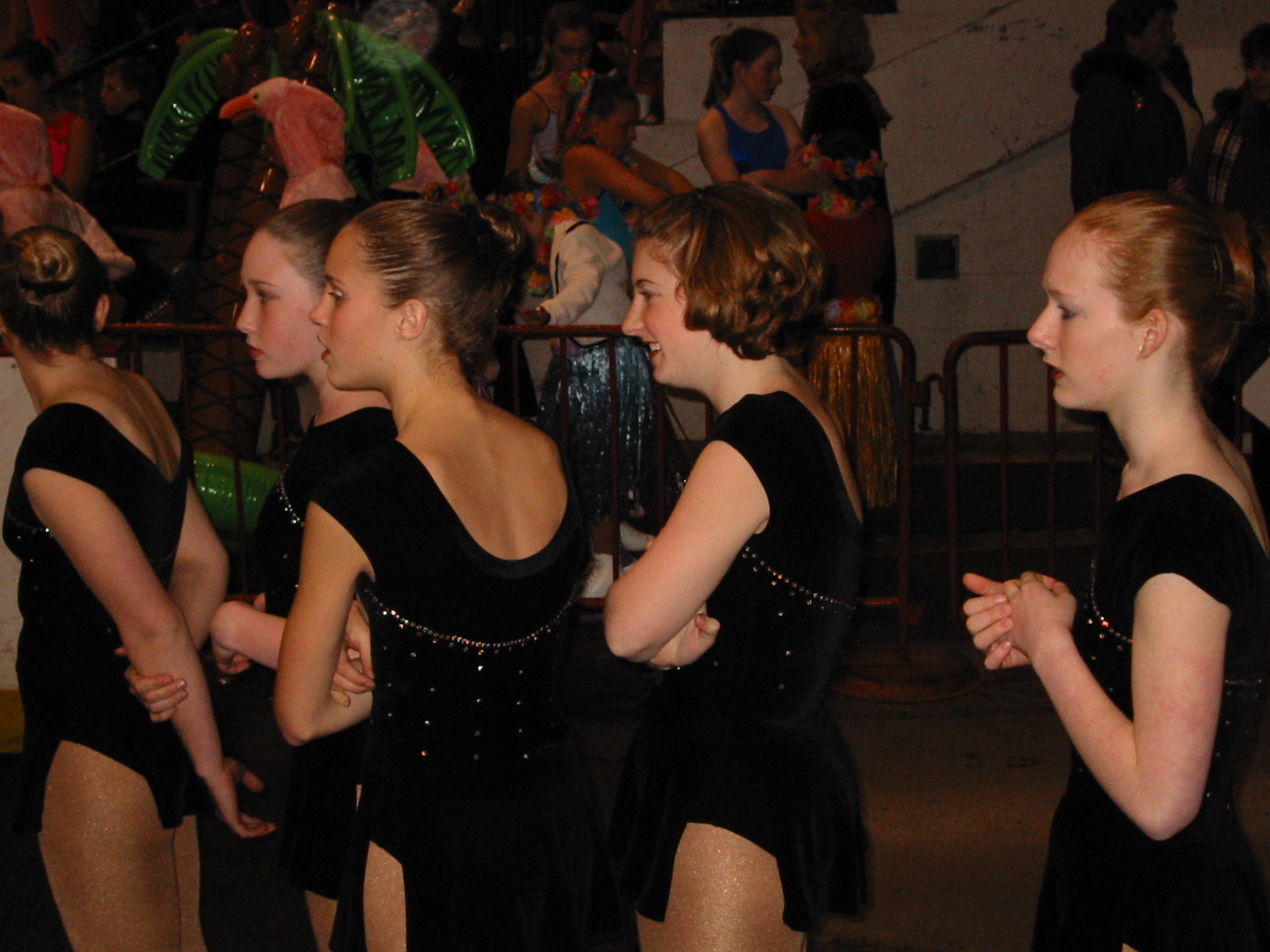 These are the dresses I did for my two Synchronized teams. The older girls skated to a compilation of swing music, and the younger girls skated to Irish music. The dresses are flat black velvet with cap sleeves and split skirts. The girls look great in them, this is my favorite dress cut these days.
There is a gross of Aurora Borealis on each dress, but because they are small crystals (20mm) they serve to just catch the light and accentuate line.